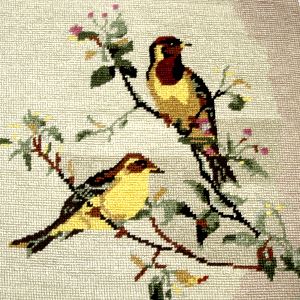 To all our bird lover friends – We are offering 25% on all bird canvas designs today only in honor of National Bird Day.  Choose from our wide selection including scarlet tanagers, scarlet finch, red headed buntings, hummingbirds, parrots, peacocks, herons, pelicans, swans, bluebirds, mallards, owls, roosters, flamingos, rufus-bellied Niltava, silver-eared Mesia, Pacific swallows, yellow-throated Laughingthrush, peregrine falcons, hens, doves, toucans, owls, seagulls, and eagles.   Check it out; there's something for everyone.
Excerpt from www.nationalbirdday.com
Why National Bird Day?
The beauty, songs, and flight of birds have long been sources of human inspiration.
Today, nearly 12 percent of the world's 9,800 bird species may face extinction within the next century, including nearly one-third of the world's 330 parrot species.
Birds are sentinel species whose plight serves as barometer of ecosystem health and alert system for detecting global environmental ills.
Many of the world's parrots and songbirds are threatened with extinction due to pressures from the illegal pet trade, disease, and habitat loss.
Public awareness and education about the physical and behavioral needs of birds can go far in improving the welfare of the millions of birds kept in captivity.
The survival and well-being of the world's birds depends upon public education and support for conservation.