Hi there all, I'd like to share with you some of the new designs released this week. I had a bunch of unfinished projects that I finally finished and cleared out of my todo list.
From my collection of "Coloring Book" style of designs, I bring to you "Doggie and Soldier":
The pair of playthings have joined their friends in the Charming Illustration category. Next, I have "Banister":
It will find a welcome home under my Home Sweet Home collection with all my other dandy decor depictions. After that, please join me in greeting "Beach Chairs":
The perfect piece to stitch while relaxing in a beach chair under the brilliant sun. And now, introducing "Kitchen Utensils":
As Benjamin Franklin once said, we need to all hang together. Last, we have "Shalom":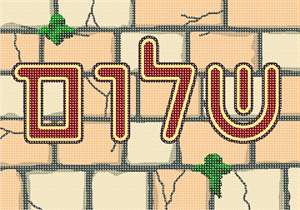 And what a better way to end this blog post: Shalom, everyone!