I recently uploaded 3 new Tefillin Bag designs to the site, and I wanted to call them out here on the blog.
The first of these is a tad on the traditional side, with all the flowery silvery flourishes and stuff: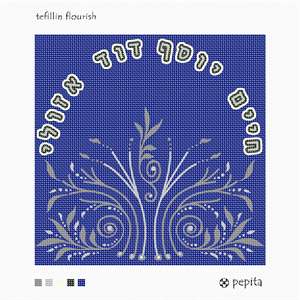 Lots of room for a name on that one. I chose to depict it with the names of the famous Chida, since he's got four of 'em.
Next is the tefillin bag with a familiar-looking tartan design: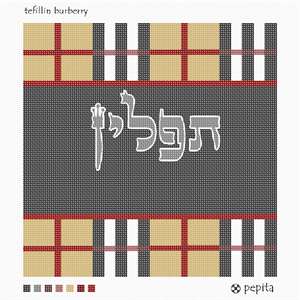 I dare not call it what it is *cough* Burberry *cough* or those lawyers will be after me in no time flat. Finally, here is the Argyle Tefillin Bag: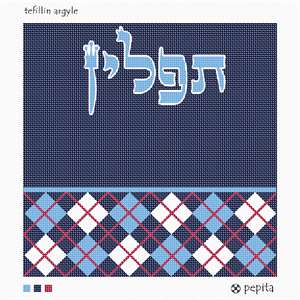 Now that's what I call an original design. Remember that all of these canvases can be customized with the name of the bar-mitzva boy, in either English or Hebrew or both.
Click on any of the images to be escorted safely to the product page of each of these. To purchase them, saunter on over to Judaica Needlepoint's Tefillin Bag Category page.