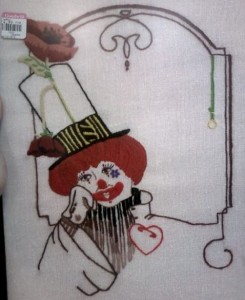 Clowns are a popular needlepoint theme. Pictured above is a sweet, tired-looking clown, which I discovered while browsing Twitter. A search on Etsy yields half a dozen others. Ebay lists a whole caboodle of cotton clowns at any point in time, such as this well-dressed jester: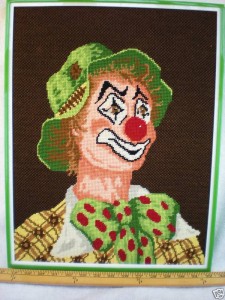 Here's a cartoony character from Flickr:
Check out Pepita Needlepoint's collection of chucklers. Here's a picture of finished piece Down Clown, a sad little happy guy, which was displayed at Kreinik's booth at a recent show:
See more clown canvases by visiting Pointseller's Surely You Jest collection.