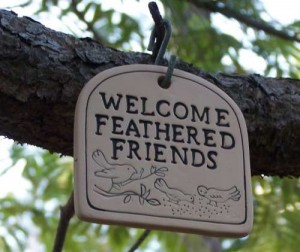 Buried in the bottom of a story about President Barack Obama's visit to Canada, we find this interesting passage:
Although there were no public events planned for Obama in Ottawa, about 3,500 supporters ventured to the snow-covered lawn on Parliament Hill in the hopes of catching a glimpse.
Vahid Saadati travelled from his home in Brampton, Ont., with a simple message. He was hoping to unfurl what he says is the world's largest needlepoint: an eight- by five-metre creation that had the word "welcome" stitched upon it in 103 different languages.
"I hope they can at least let him know that he's being welcomed by so much of the world," Saadati said.
Definitely not the world's largest needlepoint, but perhaps the world's most welcoming one. We don't offer a design that welcomes you in 103 different languages, but here's one that welcomes you in traditional Hebrew: