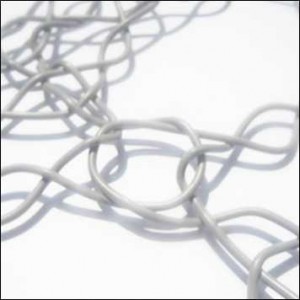 Don't just enclose your commercial property with a plain old chain link fence. Use a Lace Fence:
It combines the ancient craft of lace making with the industrial chainlink fence. Every fence is unique in its design by its craft and assembled patterns, which come in a variety of themes. From antique lace floral to contemporary designs and custom art patterns.
Some examples of their amazing products: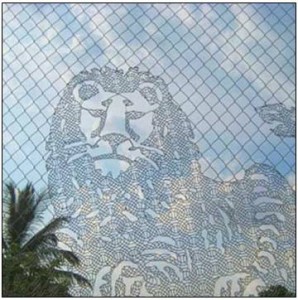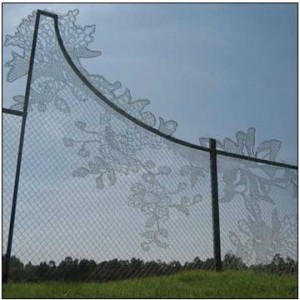 Check out more astonishing images at their website.