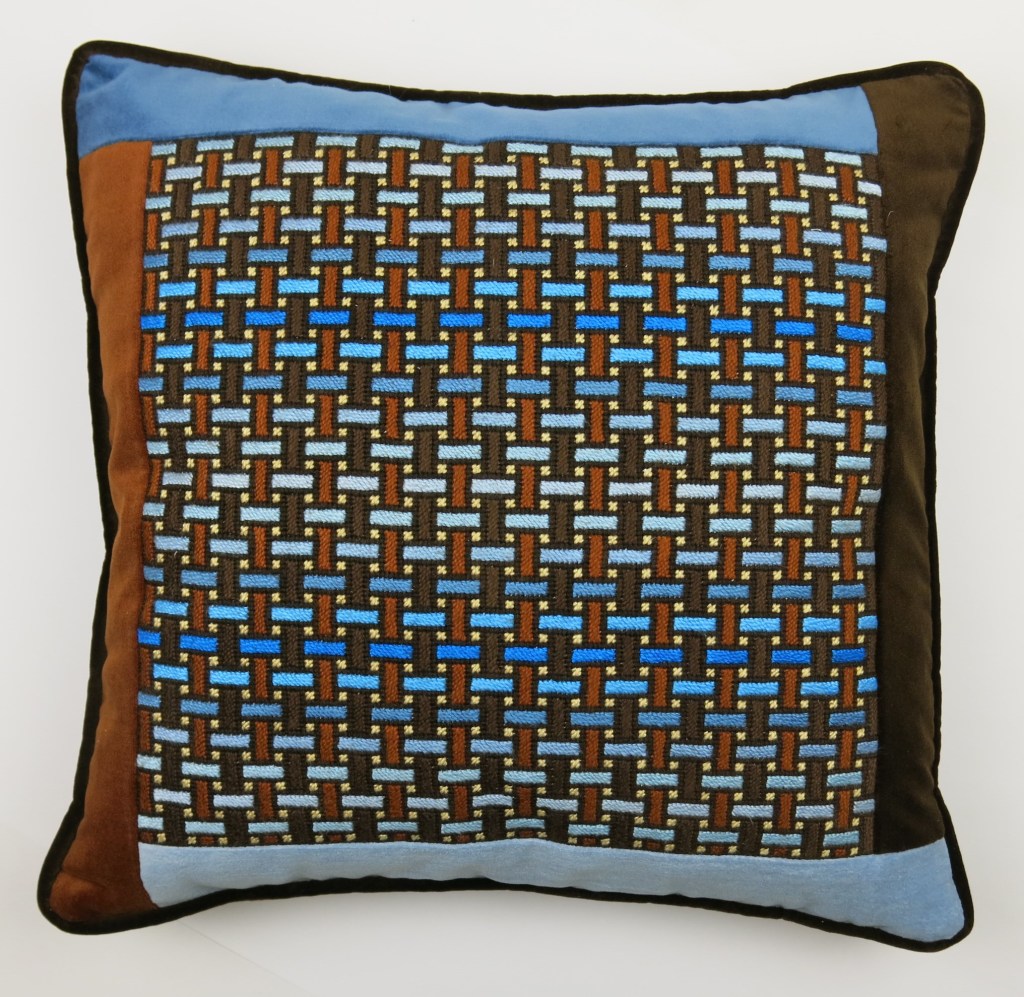 Audrey Rosner, CPNP, is one of my favorite friends. I was a pediatric patient at her office when I was a little girl, and now care for my children.  Audrey is a grandmother by now, and she stitches a gift for each grandchild. Girls get siddur covers, and boys receive tefillin bags.
Audrey wanted to stitch a weave pattern for her current project.  I reconstructed the stitch from a sample she provided and was intrigued enough to stitch it too.  Barry requested a pillow to coordinate with our brown leather couch.  As I stitched (on a blank canvas, mind you),  I was hesitant since it really looked like nothing special.  But lo and behold, the finisher finished it so awesomely, it is now a stunning addition to my stitched sample menagerie.
And thank you, Audrey!  It is an honor to have you as my customer.