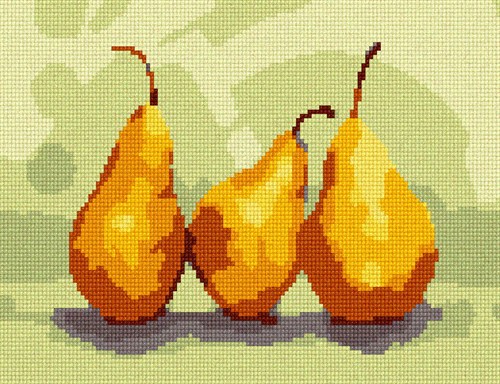 25% off all pear and dessert canvases in honor of National Pears Helene Day.
From www.nationaldaycalendar.com:
March 15th is National Pears Hélène Day.  This food holiday is about the delicious smooth french dessert combining warm poached pears, vanilla ice ream and chocolate sauce.
Pears Helene is a dessert made from pears poached in sugar syrup and served with vanilla ice cream, chocolate syrup and crystallized violets. It was created around 1864 by Auguste Escoffior and named after the operetta La belle Hélène by Jacques Offenbach. 

Over time, simpler versions of Pears Hélène have been modified by substituting poached pears with canned pears and the delicate crystallized violets have been replaced with sliced almonds.  These modifications have made it easier for more cooks to prepare this must-have dessert.