The stats I get from Google Analytics show that searchers frequently seek needlepoint patterns for Backgammon Boards. Pepita's own Backgammon design ranks well with that query and appear on the first page of results.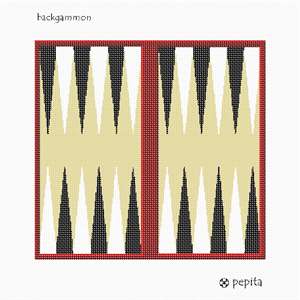 Possibly the most famous needlepointed backgammon board is that of Rosey Grier. I got this picture from a wonderful Flickr photo-set taken from his book.
A while back, a customer contacted me through my website and requested a Backgammon board pattern that featured a compass rose. I designed one special for her and she was very happy with it. It's now available for anyone else as well on the website.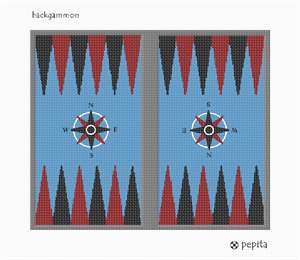 Our customer had shopped around for a designer that would do this for her. One designer wanted to charge her $800! She was amazed when I priced this for her at under $100.
If you are looking for a custom-designed canvas, make sure to drop me a line. You won't be disappointed.