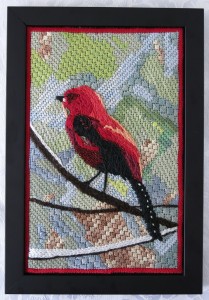 Do all teachers start the school year with the same old writing assignment? "OK, class, everyone write one paragraph titled 'How I Spent My Summer Vacation.'" I dreaded writing that initial paragraph in school. My summer vacations were typically uneventful, and I pitied the teacher who had to grade so many similar essays.  As a matter of fact, when I taught creative writing to high school juniors, I threatened the students that they would have to write that exact paragraph if they misbehaved!
Well, I am here to eat my words since let me tell you HOW I SPENT MY SUMMER VACATION: it featured lots of needlepointing. I've already posted some of my creations in previous posts during the summer months, but here are some more I haven't shown you yet. Perhaps I should tell you in photos and not use words.  So I'll be quick.
Pictured above this post is my Scarlet Tanager (or in simpler terms – a red bird).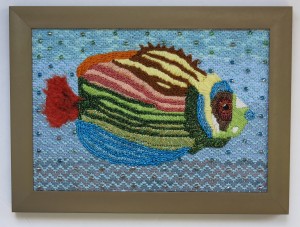 This is a rendition of my Tropical Fish 3 design. I stitched and beaded a tropical fish needlepoint.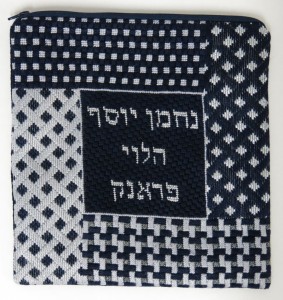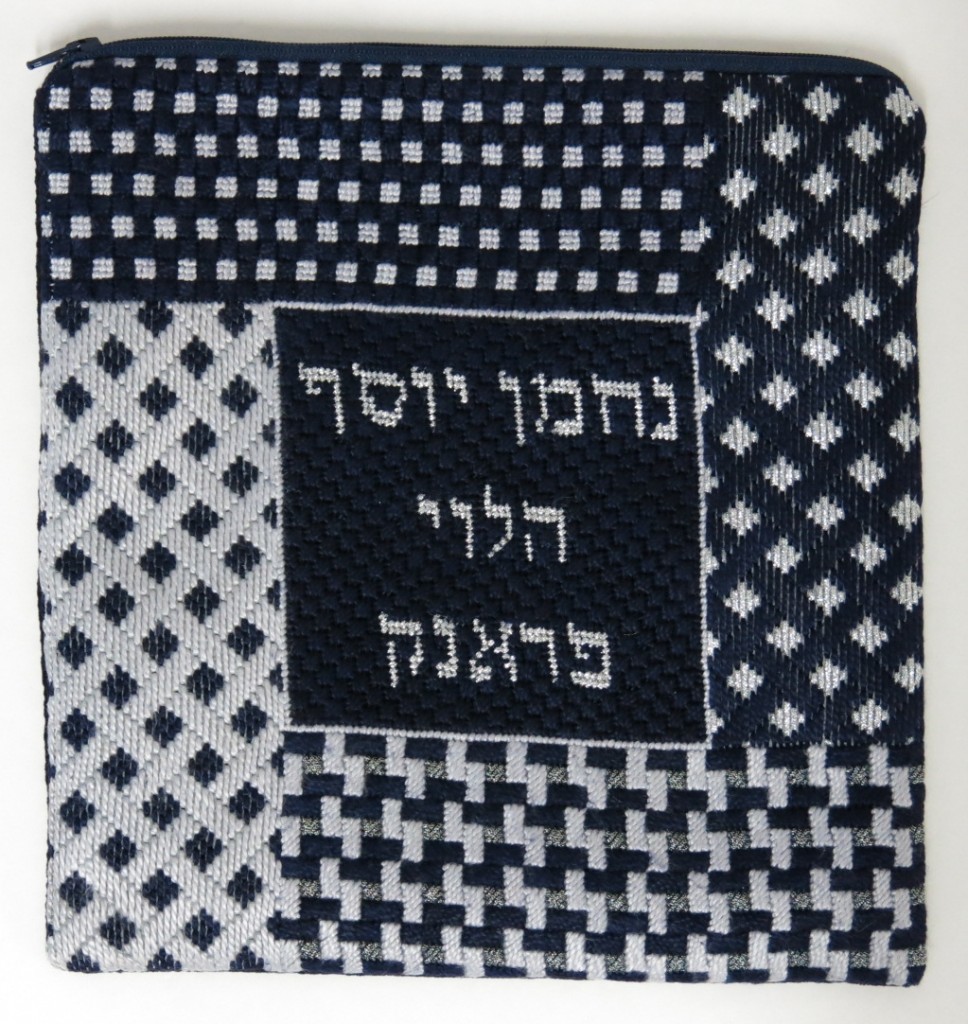 I finished my son's tefillin bag.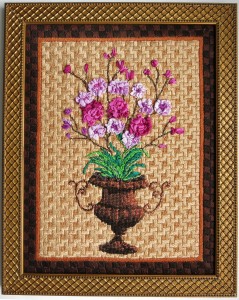 I stitched an urn with flowers design and used 7 mm silk ribbon for the flowers.  I consider 7 mm silk ribbon a delicacy. Some connoisseurs enjoy truffle mushrooms, others prefer caviar.  Silk ribbon tempts me.
In addition, I started a new challah cover in sage and mauve tones. Stay tuned for a post about that piece.
I did not swim.  I did not play tennis.  I did not hike.  I did not take a cruise.  But I stitched and stitched, and it was an ideal way to spend my summer. I hope you did too.